Weed Man USA/PSN Recruiting Notebook: August 15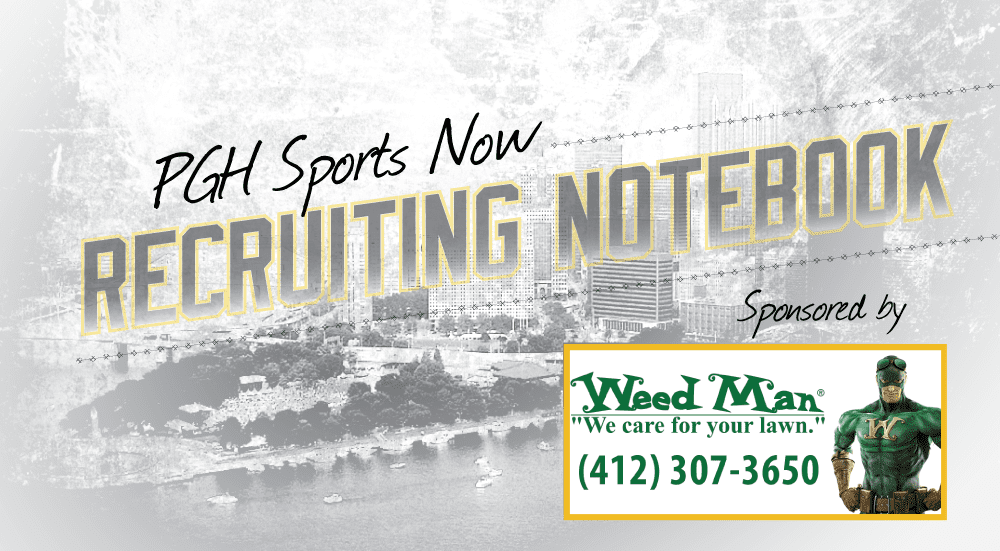 The PSN Recruiting Notebook, your home for the latest recruiting news on Pitt, Duquesne, Robert Morris and the WPIAL, is sponsored by Weed Man USA Lawn Care. For more than 45 years, the team at Weed Man Lawn Care have safely and effectively cared for your lawn, so you and your family can experience it at its best. Contact them for a free online quote for any of your lawn issues. Weed Man Lawn Care will transform your lawn from a burden into a paradise.
UPDATE (8:36 PM)-
We have signed OL Gino Gradkowski and placed OL Ben Ijalana on IR.

📰 https://t.co/a1W0lpok1n pic.twitter.com/2rkIZT1xQy

— New York Jets (@nyjets) August 15, 2018
UPDATE (6:25 PM)-
#Greenville QB Davis Beville is committed to #Pitt. #Southside QB/DB Jalon Calhoun is committed to #GeorgiaTech. But they're not there yet so their focus is on their current teams. https://t.co/XmLGeQuiZj

— Bob Castello (@BobCastello) August 15, 2018
UPDATE (5:03 PM)-
Great to have our neighbors back. Only one place in the country with this setup #H2P #HereWeGo pic.twitter.com/CLRWodZVNv

— Pat Narduzzi (@CoachDuzzPittFB) August 15, 2018
UPDATE (10:34 AM)-
Schenley HS and Pitt great, DeJuan Blair, will take his rightful place in the PBC Legends Hall of Fame Sept 1 at Rivers Casino. DeJuan is 1 of 2 players to participate in PBC programs beginning 4th grade that made it to the NBA. @Pitt_MBB @PaulZeise pic.twitter.com/MeAFtdwLlW

— John Giammarco (@escape3) August 15, 2018
UPDATE (7:15 AM)-
Some observations from Monday's Eagles practice: 1) Avonte Maddox in as first-team slot corner for second straight day. So far, looks like he belongs. Good camp for the fourth-round pick.

— Tim McManus (@Tim_McManus) August 13, 2018
UPDATE (6:54 AM)-
Three @DuqWsoccer players (Katie O'Connor, Casey Aunkst & Kyra Murphy) were picked to preseason #A10 team, and the Dukes also picked to finish 3rd in the conference in poll released today#PghSoccer https://t.co/66G07YnmOd pic.twitter.com/5tRRZFGTOt

— Pittsburgh Soccer Now (@pghsoccernow) August 14, 2018
UPDATE (6:50 AM)-
🇺🇸 HAIL TO HEROES 🇺🇸

Honored to have Pitt-affiliated veterans share their stories with us during camp!

THANK YOU for your service!#H2P 🔒 #LockTheGates pic.twitter.com/3G4nLkiAsN

— Pitt Football (@Pitt_FB) August 14, 2018
UPDATE (6:33 AM)-
**Last night, Pitt basketball extended an offer to 2020 small forward Henry Coleman from Trinity Episcopal School in Richmond, Virginia. 247 Sports rates Coleman (6-6, 190) as a 4-star prospect and one of the Top 100 Juniors in the country (#74). Coleman also holds offers from Georgetown, Kansas, LSU, Maryland, Minnesota, NC State, Oklahoma State, TCU, Vanderbilt, Virginia, Virginia Tech, Wake Forest and West Virginia.