Weed Man/USA Recruiting Notebook: September 20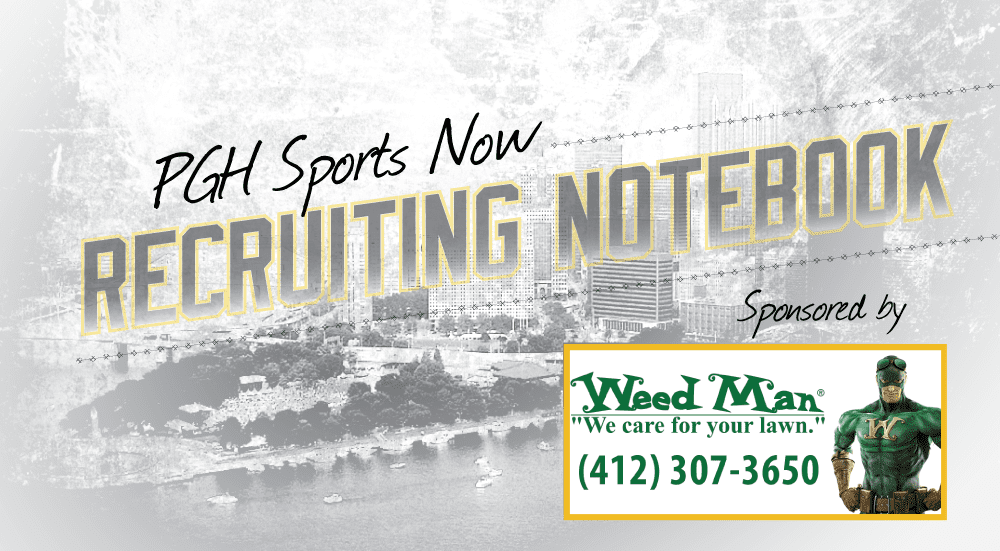 The PSN Recruiting Notebook, your home for the latest recruiting news on Pitt, Duquesne, Robert Morris and the WPIAL, is sponsored by Weed Man USA Lawn Care. For more than 45 years, the team at Weed Man Lawn Care have safely and effectively cared for your lawn, so you and your family can experience it at its best. Contact them for a free online quote for any of your lawn issues. Weed Man Lawn Care will transform your lawn from a burden into a paradise.
UPDATE (5:29 PM)-
2020 Paul VI (VA) F Josiah Freeman has received an offer from Robert Morris. @flyyjo https://t.co/Z2X8ufOZLf https://t.co/LQhljLM3LY

— Verbal Commits (@VerbalCommits) September 20, 2018
UPDATE (4:40 PM)-
Andy Dalton said Tyler Boyd is "so good. He understands running routes. He's versatile. You can move him around. He's had a lot of production in the slot and we've been able to move him around too."

— Katherine Terrell (@Kat_Terrell) September 20, 2018
UPDATE (10:38 AM)-
#Pitt's Rashad Weaver getting some props!! #H2P 🔹🔸 https://t.co/2FUwZQs98v

— Harry G. Psaros (@PittGuru) September 20, 2018
UPDATE (10:15 AM)-
Larry Fitzgerald's skills are only part of the reason why he's so beloved by Cardinals fans. pic.twitter.com/ZLdLxdu73J

— NFL on ESPN (@ESPNNFL) September 20, 2018
UPDATE (8:37 AM)-
**Duquesne continues to recruit the state of Michigan.
S/O to Coach Thomas with Duquesne University for stopping by Farnum tonight. #process

— Corey Sterling Benton Harbor Tigers! Varsity Coach (@coachcster) September 20, 2018
When we are told implicitly by folks like Rice Commission that high school sports are purer than grassroots, they don't tell you about these stories https://t.co/nlSdWKrpfq

— Michael DeCourcy (@tsnmike) September 20, 2018
UPDATE (8:12 AM)-
Watching highlights on new #Pitt 2020 QB offer @ARomphf15. A absolutely electric player. Throws a beautiful ball with accuracy. When he opts to scramble, he's shot out of a cannon. He can flat out fly. #Impressive #H2P

— Harry G. Psaros (@PittGuru) September 20, 2018
UPDATE (8:07 AM)-
The highest graded rookie offensive linemen in the NFL through two weeks. pic.twitter.com/AJHJNlz2YX

— PFF (@PFF) September 20, 2018